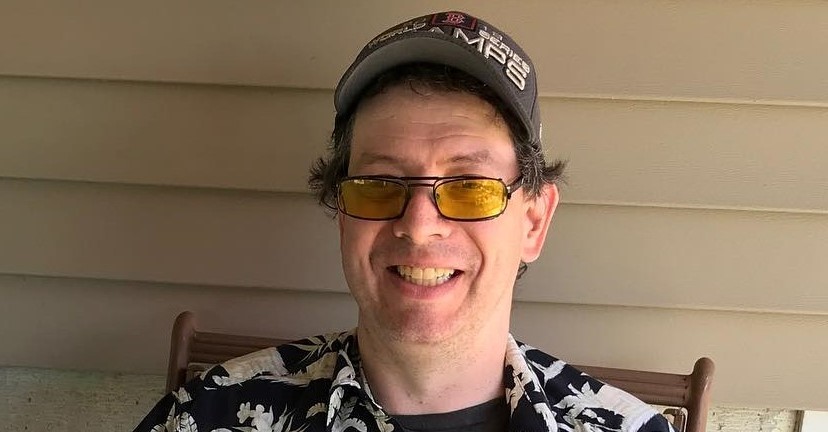 (ABOVE: Brian S. Baker, Executive Director, Trinity Community Thrift Store)
BRIEF HISTORY OF THE TRINITY COMMUNITY THRIFT STORE
Hello, and Welcome!  If you are here, you are no doubt looking for information on me as it pertains to my position as Executive Director of the Trinity Community Thrift Store.  The Store has been serving the public by providing Clothing, Accessories, Jewelry, Electronics, Housewares and other sundries at a very low to zero cost to those in the Central Vermont Community, and State Wide.  We have been visited by many individuals since we opened on November 14, 2009, and I believe that the furthest visitor was from New South Wales, Australia!  We have been fortunate to be visited by as many customers as we have been, and we always try to assist people in obtaining things they want and or need, at a reasonable cost.
As Stated, the Thrift Store has been serving the community since 2009, and has been in continuous operation since then, except that in 2016, the Basement Area, which housed the Montpelier Food Pantry, and the Thrift Store was destroyed when a flood occurred and we were displaced and closed for 8 months.  In 2019, we began our operations cycle in March, only to close after our Spring Sale, Due to the Covid-19 Pandemic.  On March 29, 2022, the Thrift Store opened to the public again:  We have updated to a more "open" floor plan, and the store has been cleaned, organized and prepared for customers to return:  The Thrift Store will continue to serve the public and our community, and will to provide you with the best service(s) possible.
My Name is Brian Baker, and I have been serving as the Executive Director of the Trinity Community Thrift Store since April 2, 2017.  Prior to my appointment as Director of the Thrift Store, I served as Director-Designate from January 2017  to April 1, 2017 –  I served as Operations Manager from December 2011 to January 2017, and from 2009 to 2010, I was providing support services to the store as a consultant.  My role was to take our written documentation and records, and make them accessible via electronic means.  Along with our Founder and Co-Founder, we were able to  take paper records of sales and payments, and construct Documents that could be made into Word and Excel Documents – This allows us to provide informational "snapshots" and reports of operations on a daily, monthly or yearly basis, or any other time at the Request of the Church Trustees or Finance Committee.  As Director, I also furnish Monthly Reports to the Church Trustees and the Pastor at his Request.
It is my Honor to serve God, the Community, My Church, My Friends, and Colleagues.  I have always had strong support from My Family, and they instilled a love in me to serve those who need help, and also to be supportive of those who may be less fortunate, or those who may be struggling and need a "Hand UP."  I also must say that I am humbled, and understand that God has given me an opportunity to serve and I am grateful to those who help me continue to make this ministry better.  There have been Many individuals who have helped us to make the Thrift Store a reality, and ALL of them have my Gratitude and I always say that "I could NOT do this awesome job without all of the Love, Guidance and Support of the Trinity United Methodist Church, and I am a Tool that God has in his toolbox to use as he sees fit."  TUMC is MORE than just a church to me, it is a FAMILY and a way to take all of my skillset, and use it to enhance and better the lives of others!
Thank You, and God Bless!
Brian S. Baker
Executive Director
Trinity Community Thrift Store
---
(BELOW: Brian Surveys the Action from inside Trinity, During an "Outdoor Sale" in 2021)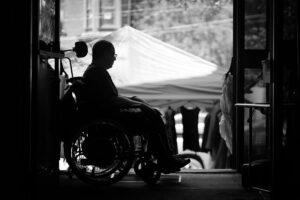 ---
(BELOW:  Brian Untangles and RE organizes a bin of hangers during an "Outdoor Sale" in 2021)